Liverpool may enjoy its status at the city where The Beatles began their journey, or for their namesake football team – Liverpool FC. But this wonderful city is so much more than that. Liverpool is full of wonderful culture, amazing music and beautiful places. It has stunning architecture which makes for world class tourist attractions.
While there are so many things written about the famous places of Liverpool, there are some things that set this city apart from the rest. Here are 10 fascinating facts that you probably didn't know about Liverpool:
1. World Heritage Site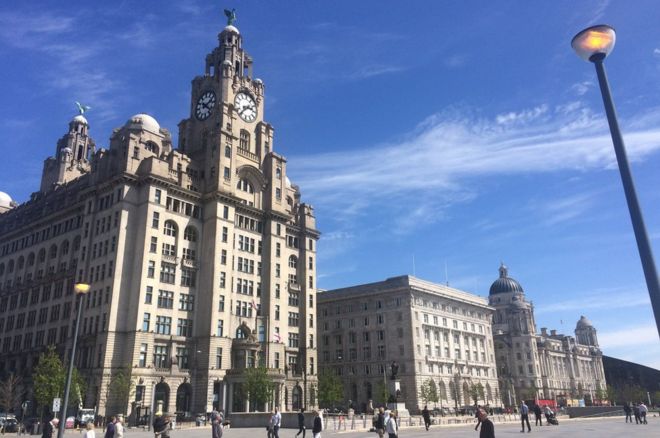 Source: BBC
When you think of World Heritage Sites, places like Taj Mahal and the Great Wall of China are among the first that come to your mind. But in 2004, Liverpool's waterfront was designated as a UNESCO World Heritage Site. The city's bid was based on Liverpool as a Maritime Mercantile city and reflected its significance as a commercial port. Walk along the waterfront from Albert Dock, through the Pier Head and up to Stanley Dock, and all the way to St George's Quarter to take a tour of this World Heritage Site.
2. More Museums and Galleries outside London
Source: Liverpool Museums
Liverpool has plenty of museums and galleries around the city. It has one of the most impressive collections of museums in Europe. You can find plenty of museums and galleries located around the Albert Dock, such as Merseyside Maritime Museum and International Slavery Museum. The landmark waterfront building houses the Museum of Liverpool, which is UK's first museum dedicated to the history of a city. Apart from these, there is World Museum, Tate Liverpool and Open Eye Gallery to explore art and culture of Liverpool.
3. Most Grade-II Listed Buildings outside London
Source: Wikipedia
Liverpool's skyline is dotted with stunning buildings and architecture which makes the city so picture perfect. It has the largest collection of Grade II listed buildings outside London. Liverpool boasts of over 2500 listed buildings and 250 public monuments, which makes it an absolute delight for those who like architecture.
4. Second most filmed city in the UK
Source: Liverpool Film Office
You may be surprised to find that Liverpool has been the backdrop of many films. It is a hotspot for the filming industry and is the most filmed UK city outside of London. Many famous movies and TV shows have been shot in the city. These include The Hunt for Red October, Sherlock Holmes, Harry Potter and the Deathly Hallows, and Peaky Blinders among others. Keep an eye out for lights, cameras and action when you're visiting here next.
5. Largest Chinese Arch in Europe
Source: Visit Liverpool
Liverpool is the home to the largest Imperial Arch in Europe. It can be found at the entrance to Liverpool's Chinatown and stands at a massive 13.5 metres tall. This arch was a gift from Shanghai, a city that has twinned with Liverpool. The spectacular site is detailed with over 200 dragons and five rooms, making it the perfect place to take a selfie or two on your visit.
6. World's First Passenger Railway Line
Source: Carl's Cam
In 1830, the world's first passenger railway line was built from Liverpool to nearby Manchester. Trials for Stephenson's Rocket were carried out at Rainhill in 1829. It is also notorious for having the first ever railway accident, when a local member of Parliament was killed soon after the start of the passenger railway line.
7. Largest Cathedral in Britain
Source: C20Society
Liverpool's Anglican Cathedral forms an important part of Liverpool's skyline. It is the largest cathedral in Britain and the fifth largest in the world. Designed by Giles Gilbert Scott in 1904, this stunning Cathedral sits on St. James' Mount and is open to public daily.
8. Capital of Pop
Source: Hilton Inn Liverpool
This might not come as a surprise, given Liverpool's musical history – but Liverpool holds the Guinness Book of Records title for being the Capital of Pop. More Liverpool artists have had a number one hit than from any other town or city in the world. Of course, The Beatles are right there on top and their influence can be seen around the city.
9. Crossword was invented by a Liverpudlian
Source: Pinterest
The world's first crossword puzzle was designed by a Liverpudlian. In December 1913, a journalist from Liverpool named Arthur Wynne published a "word-cross" puzzle in the New York World. This puzzle is usually cited as the first crossword puzzle and Wynne as the inventor. So the next time you're solving a crossword puzzle, we're sure you'll think about Liverpool.
10. Most successful football city in England
Source: Medium
No wonder Liverpudlians are crazy about football. Liverpool is the most successful footballing city in England, and is home to both Liverpool and Everton. It has won 27 League Championships, 5 European Cups, 3 UEFA Cups, 11 FA Cups, and 6 League Cups.
These are some of the many interesting facts to know about this lovely city of Liverpool. With so many reasons to visit Liverpool, there is no time to waste. Stay with us at FM Living, and explore the best of Liverpool. Many attractions are just a short walk away from our comfortable serviced apartments. Book your stay with us today and plan your Liverpool itinerary.